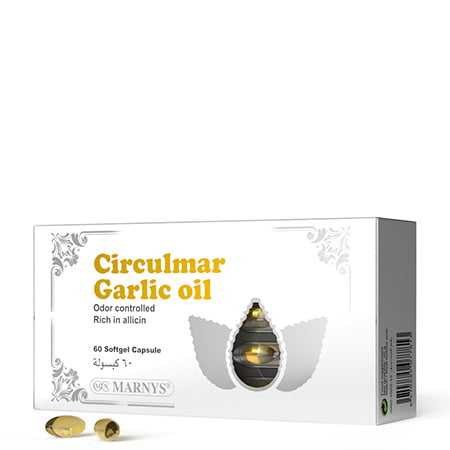 Benefit from garlic's properties without its strong odour
Deodorized garlic capsules, rich in allicin.
Help your heart with the traditional use of garlic. MARNYS® CIRCULMAR is a food supplement that contains deodorized Garlic oil capsules to avoid garlic's strong odour and flavour.
Garlic is widely used as a flavouring agent and in traditional medicine known for its action on the health of cardiovascular and immune systems.
Garlic (Allium sativum) contains 33 sulphur compounds, various enzymes, 17 amino acids and minerals such us selenium. Allicin is the main bioactive compound of garlic and it is obtained once garlic is macerated, since this process releases the enzyme alliinase that transforms alliin into the bioactive allicin.
MARNYS® CIRCULMAR contains 500 mg of Garlic oil macerated concentrate, which is equivalent to 1200 mg of fresh garlic.
Per capsule: Garlic oil macerated concentrate (500 mg), equivalent to 1200 mg of fresh garlic.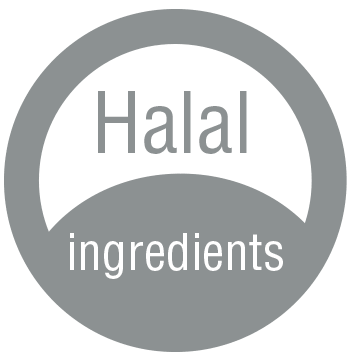 2-3 capsules a day, before meals.
60 capsules
Food supplements should not be used as a substitute for a balanced diet.
Do not exceed the recommended daily dosage.
Keep out of the reach of children.
Store in a cool, dry place and away from light. Keep the product at 15-25°C.