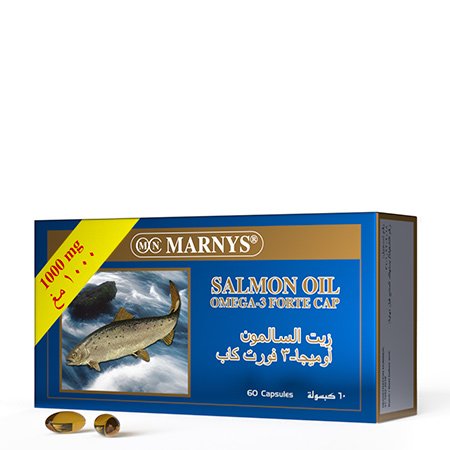 Great source of Omega-3
Optimizes cardio and neurovascular functions
One capsule of MARNYS® Salmon Oil Omega-3 Forte Cap provide you with 1.000 mg of Atlantic Salmon Oil (Omega 3), helping to maintain cardiovascular functionality, both at heart level and blood pressure.
Risk factors associated with cardiovascular and neurovascular diseases such as obesity, increased blood lipids, blood pressure levels, oxidative stress or diabetes, among others, increase every year.
The main components of fish oils - eicosapentaenoic acid (EPA) and docosahexaenoic acid (DHA) - have a cardioprotective effect and are the main contributors to cardiovascular risk reduction.
Salmon is a great source of Omega-3 Polyunsaturated Fatty Acids: EPA+DHA.
DHA + EPA favour the normal maintenance of the cholesterol and triglyceride profile.
DHA + EPA preserve brain function, playing a fundamental role in synthesis, nerve tissue remodeling and neurotransmission.
DHA facilitates the normal functioning of vision, optimizing the structure of the retina.
DHA + EPA contents of MARNYS® Salmon Oil Omega-3 Forte Cap comply with European Pharmacopoeia parameters.
MARNYS® Salmon Oil Omega-3 Forte Cap guarantees the properties and freshness of the salmon oil, assuring the highest possible quality standards according to European Pharmacopoeia.
MARNYS® Salmon Oil Omega-3 Forte Cap is free from artificial preservatives, colouring, flavouring and yeast.
Nishihira, Junko et al, 2016.
Kris-Etherton, P. M. et al., 2002.
Stonehouse, W. et al, 2011.
Raederstorff, D. et al, 2015.
Per capsule: Salmon oil (Omega 3) 1.000mg.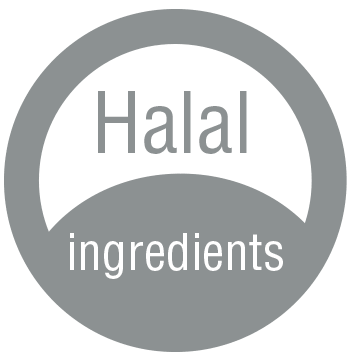 1 Capsule per day after meal.
60 capsules
It contains a fish-based product.
Do not increase the recommended daily dosage.
Please consult your doctor or pharmacist before taking this product, in case of patients who are taking blood hyper¬viscosity medications.
Food supplements should not be used as a substitute for a balanced diet.