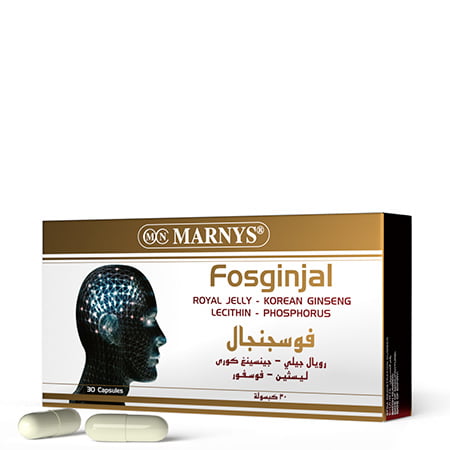 Energise your mind!
Korean Ginseng and Royal Jelly to favour the maintenance of cognitive function by providing essential nutrients.
Your brain needs nutrients to function harmoniously.
The sinergy of MARNYS® FOSGINJAL ingredients - Royal Jelly, Korean Ginseng, Lecithin and Phosphorus - contributes to the physical and mental performance, favouring the maintenance of mental activity (memory, concentration and agility), and physical activity fighting tiredness and fatigue.
MARNYS® uses Ginseng with European Pharmacopoeia quality, valued in ginsenosides (expressed as Rg1) minimum content of 10%. Ginsenosides are the main active ingredients of Ginseng, being Rg1 especially useful in mental activity.
Korean Ginseng is one of the most farmed, being one of the ingredients of traditional Chinese medicine and one of the most popularly used adaptogens in the world. Its properties are thanks to saponins, also called ginsenosides.
Ginseng contributes to the maintenance of normal immunological function and normal blood glucose levels, favoring the energetic process in mental and physical activities.
Royal Jelly is a nutritional support thanks to unsaturated fatty acids, essential amino acids, vitamins and minerals, which favor the energy process of the body, being especially useful in high nutritional requirements. The Royal Jelly used is lyophilized Royal Jelly which is equivalent to 300 mg of Fresh Royal Jelly.
Per capsule: Royal Jelly Lyophilized* (100 mg), Korean Ginseng (100 mg), Lecithin (100 mg), Bicalcium Phosphate (90 mg). *10 HDA min. 6% equivalent to 300 mg of Fresh Royal Jelly.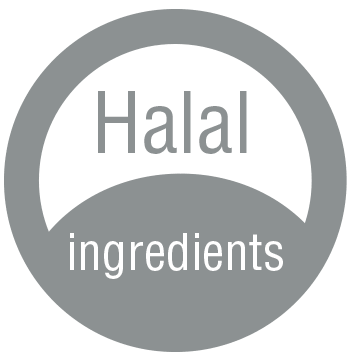 Take one to three capsules daily, before meals.
30 capsules
People with diabetes, hypo or hypertension, asthma, psychiatric patients or people using anticoagulant drugs must consult doctor or pharmacist.