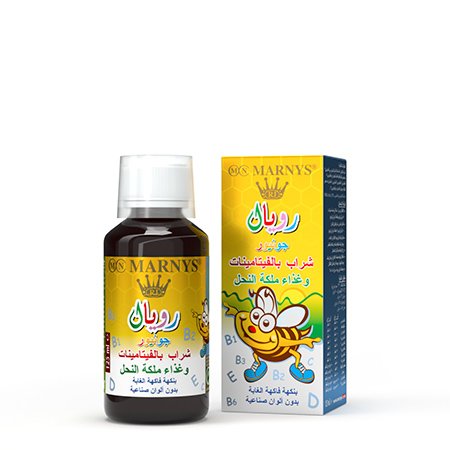 The multi-vitamin and restorative syrup for children
Syrup with royal jelly and vitamins for energy and defences
MARNYS® JUNIOR is a multi-vitamin syrup with royal jelly and a pleasant forest fruit flavour that enhances the ideal energy intake during the periods of growth, physical and intellectual development, convalescence and other nutritional deficiencies.
MARNYS® JUNIOR Multivitamin Syrup is suitable for children from 1 to 5 years of age and can also be taken by teenagers and adults.
Royal jelly contributes to the energy expenditure, due to its high nutritional content.
B-complex vitamins (B6, B12, B1, B5, B2 and B3) enhances the process of development and maturation of the nervous system and contributes to the optimisation of the immune system.
Vitamin C and E contribute to the protection against the oxidative damage of the cells, due to its antioxidant action.
The combination of vitamin A and vitamin D facilitate the optimisation of the eyesight and bone mineralisation.
Fructose syrup, royal jelly*, vitamin C, vitamin B3, potassium sorbate, forest fruit flavour, vitamin E, vitamin B5, vitamin B6, vitamin B2, vitamin B1, vitamin A, folic acid, biotin, vitamin D and vitamin B12. * Royal Jelly of supreme Quality - 10 HDeA min. 2,05%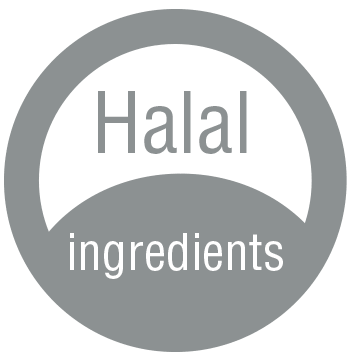 Children from 1 to 5 years: 5 ml per day (1 teaspoon per day).
School children, adolescents and adults: 10 ml per day (2 teaspoon per day).
MARNYS® Junior is preferably taken before breakfast or lunch.
It may also be diluted with water or mixed with food.
Shake well before using.
125 ml bottle
For Asthmatic patients, to be used under medical supervision.
Keep bottle tightly closed, in a dry and fresh place, out the reach of children.
Keep the product at 15-25 degree.