This company specialised in health, nutrition and natural beauty was among the first to adhere to Amefmur
To renew every day the wish to continue growing, counting on the confidence of its customers and offering solutions to problems related to health, nutrition or natural beauty is a continuous challenge. Marnys® was one the first companies to say 'yes, I do' and to confirm therefore its adhesion to Amefmur (Family Business Association from Murcia).
That was 18 years ago, but Marnys® -Martínez Nieto keeps intact its commitment to this organisation and above all remains excited about a project by everyone and for everyone. In 1968 the founder and chairman, José Martínez Nieto, and his wife, Sigrid Moeckel, decided to establish a small company that grew little by little until reaching the volume and the importance it has today. It has been and is a great business and personal adventure for all those who participate in it.
According to the general manager, Roberto Martínez, Marnys® "is a company that believes in continuous research. However, we have a laboratory that is on a par with the big pharmaceutical companies and that is undoubtedly a reference in our sector. Our control standards and facilities far exceed the most demanding health standards in the world, because we want to permanently be at the technological forefront".
Research and development tasks that have enabled them to sell their products in more than sixty countries all over the globe, including markets as demanding as the North American where Marnys® has achieved the validation of the prestigious Food and Drug Administration (FDA) for its plant. They have thus a variety of more than four hundred products counting on the confidence of consumers from every corner of the world and with very different cultures.
In fact, Marnys® exports nowadays almost 80% of its products out of Spain. "This is a great satisfaction for our company and a reason for pride because we contribute to increasing local, regional and national wealth.", explains Roberto Martínez.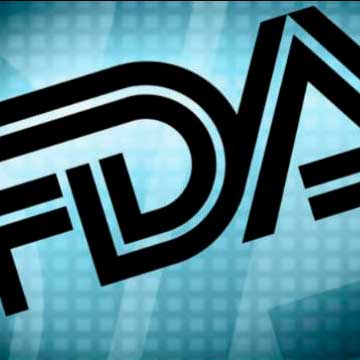 2014: A key year
All in all, 2014 was undoubtedly a significant year for Marnys®. Although Spain was going through the worst crisis period, the company decided to open a 12,000-square-meter plant in Los Camachos industrial park (Cartagena). This plant is a milestone in leading-edge technologies and enables Marnys® to look to the future with great enthusiasm.
And although this year Marnys® has not been awarded by the organisation, its general manager points out that being awarded at that time "meant a renewal of the enthusiasm and effort with which we face our daily work. We are really thankful when our effort is recognised from outside, but it also becomes a responsibility to continue being leaders in the manufacture of products related to health, nutrition and natural beauty. We have a commitment to our workforce and we are totally aware that the main value of a company are the people who work there."
They were also awarded some time ago, what meant, says Roberto Martínez, "a renewal of the enthusiasm of Marnys®' personnel."