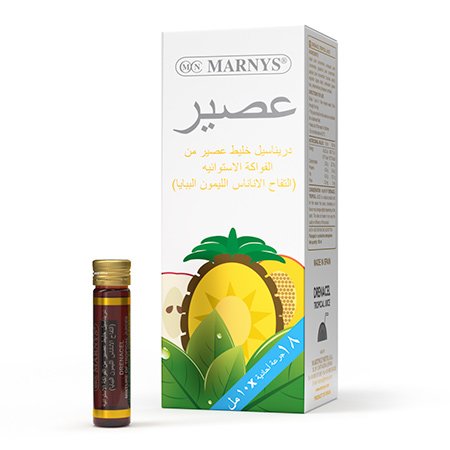 The optimal blend for your figure
A blend of natural ingredients to help achieve a great shape.
MARNYS® DRENACEL TROPICAL JUICE is a blend of powerful Apple, Pineapple, Grapefruit and Papaya juice concentrates. A natural cocktail that favours weight loss in a healthy manner. Complements the conventional low-calorie diet with supplements enabling the movement of fats, the elimination of excess fluids, the improvement of gastrointestinal transit and the preservation of muscle mass.
Ingredients of this Cocktail - DRENACEL TROPICAL JUICE
Apple Juice (Malus domestica) contains flavonoids, pectin and potassium which contribute to gastrointestinal transit and to reducing appetite by slowly emptying the stomach1,2.
Pineapple Juice (Ananas comosus) contains bromelain that favours diuresis and contributes to satiety efect3,4.
Grapefruit (Citrus paradise) contains flavonoids (naringin), limonoids, ascorbic acid, potassium, etc. It modulates the intestinal flora and contributes to gastrointestinal transit (laxative efect)5,6.
Papaya (Carica papaya) contains papain, β-carotenes (lycopene), vitamin A, C, B1, B2, B3, among others. It helps facilitates digestion and increases antioxidant activity7,8.
National Health and Nutrition Examination Survey (NHANES) 2003–2010. Nutrition Journal (2015) 14:48.
Dianne A. Hyson., 2011.
Rajendra Pavan et al., 2012.
Gregory S. Kelly. Bromelain: 1996.
Peter Mo Owira and John Ao Ojewole. September/October 2010.
Mikel García Iturrioz, 2008.
Br J Nutr. 2014
Asian Pac J Trop Biomed 2012.
Apple juice concentrate, pineapple juice concentrate, grapefruit juice concentrate, papaya juice concentrate, fructose, acidity regulator (apple cider), antioxidant (green tea), preservatives (potassium sorbate).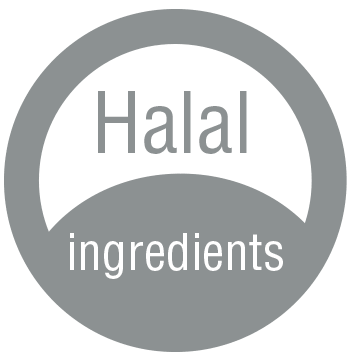 Dilute 1 vial in 1 litre mineral water.
Drink through the day.
18 x 10 ml vials
This juice should not be used as a substitute for a balanced diet.
Keep out of the reach of children. Do not store above 30 ºC.